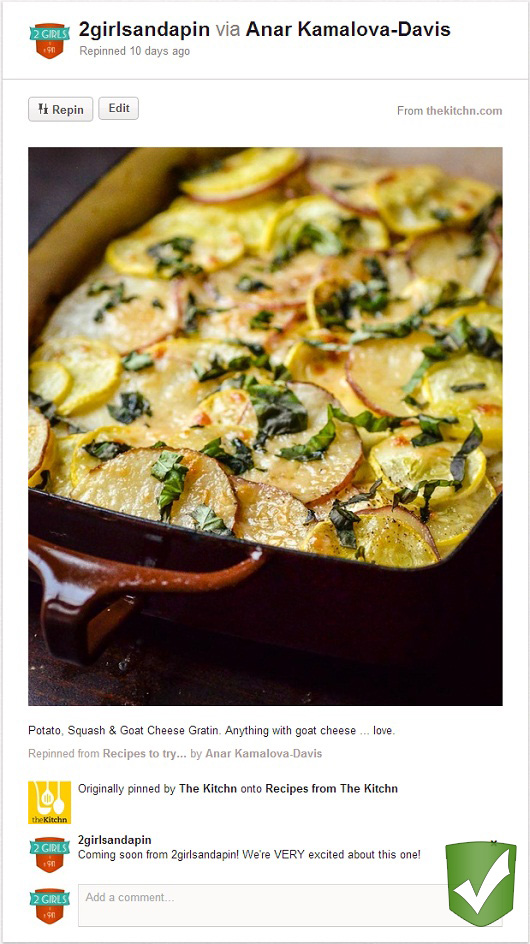 It was a simple weekday night and I was wondering what to make for dinner. So, I turned to our trusted friend Pinterest for inspiration. I already had a main dish picked out (more on that next week), so I just needed a light, healthy side. Thanks to our Pinterest board of potential things to test, this was a piece of cake! This potato, squash, and goat cheese gratin looked absolutely delicious, so I decided to give it a try.
Are you sure you're ready for this?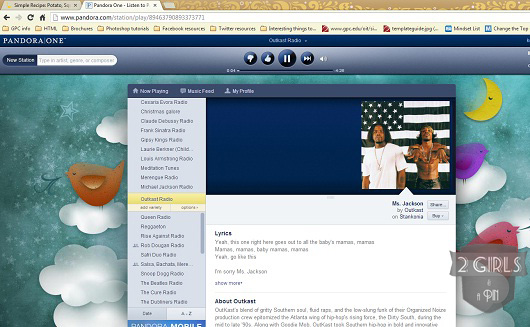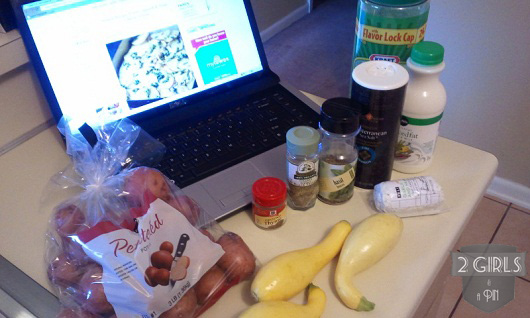 Step 1: Preheat oven to 400°F.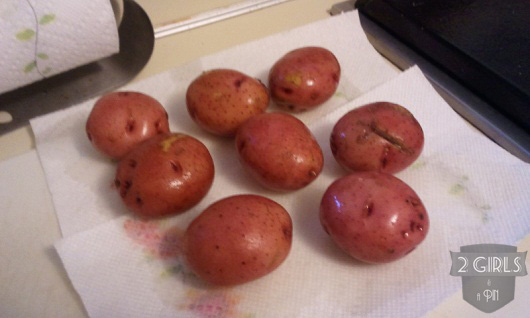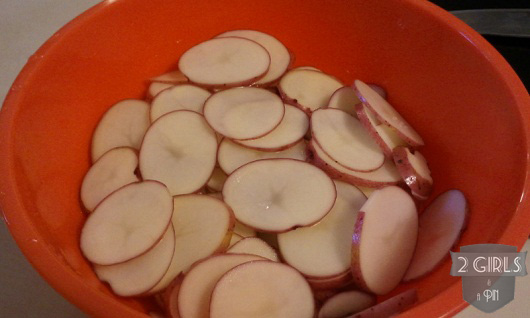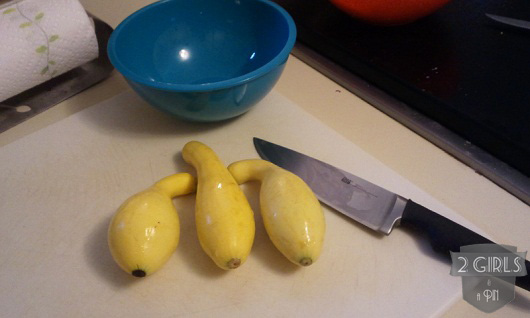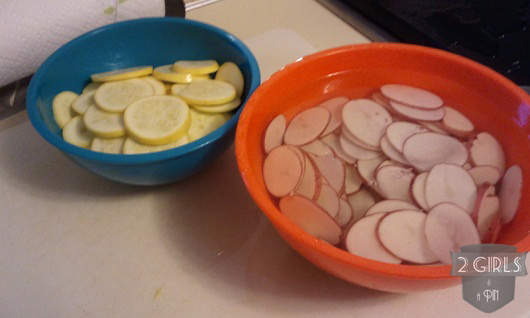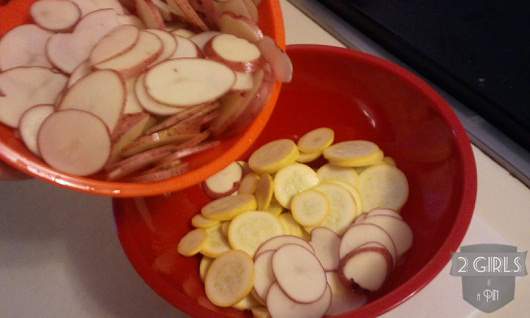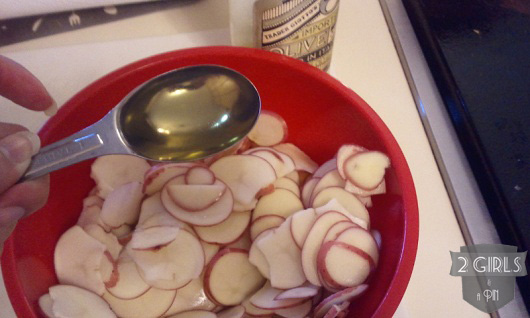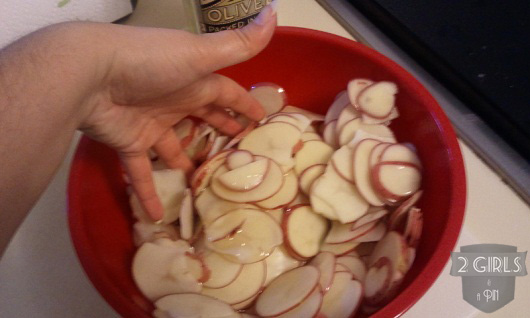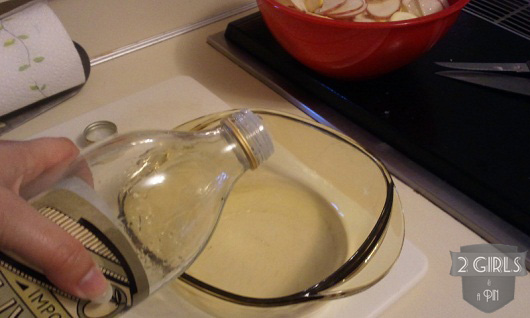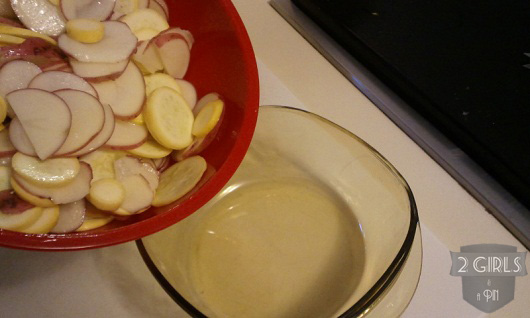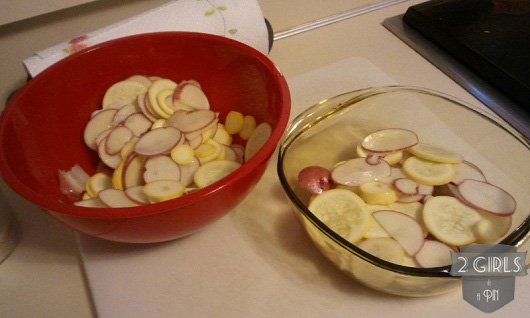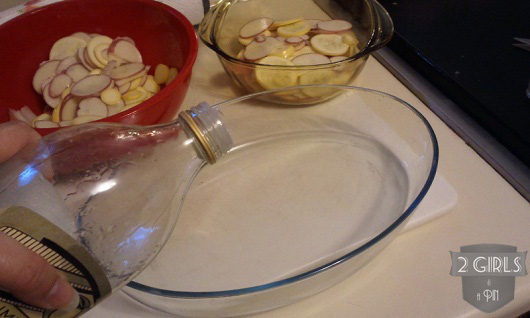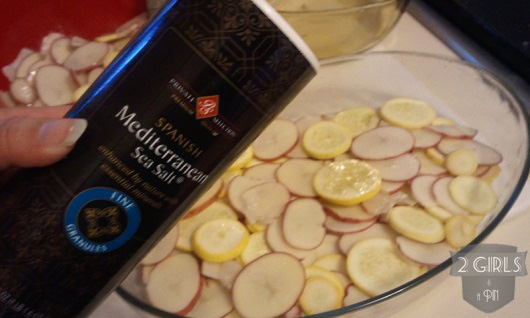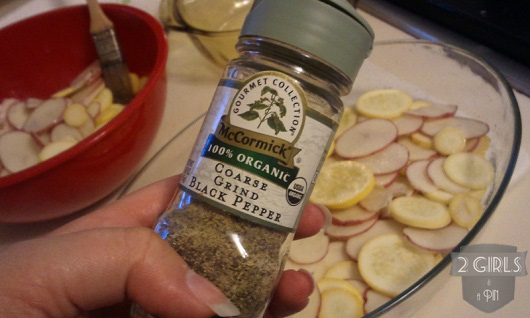 With these two steps, simply use your own judgment when it comes to quantities.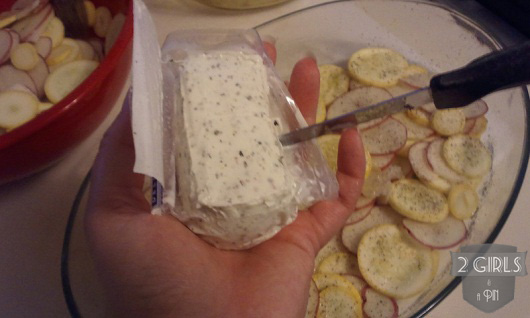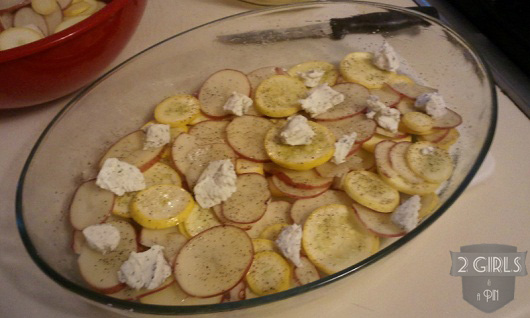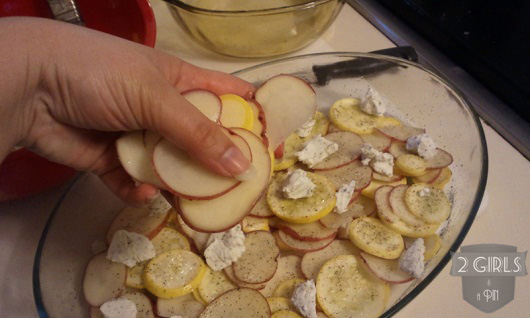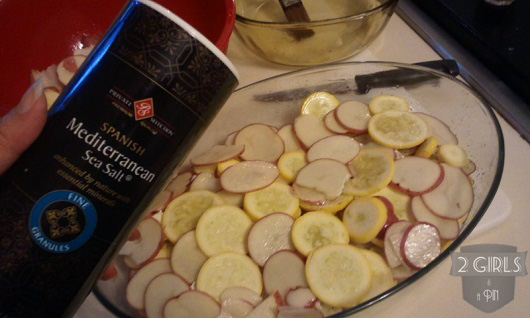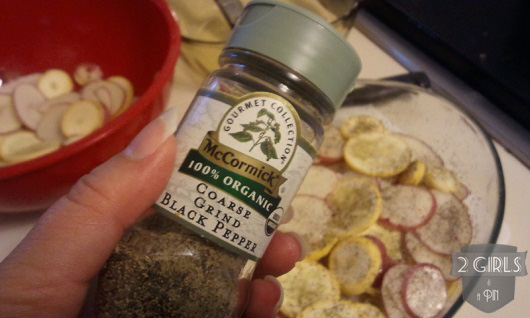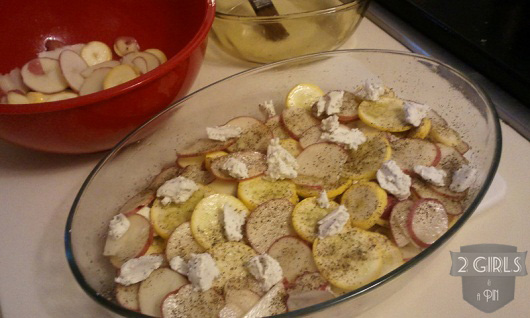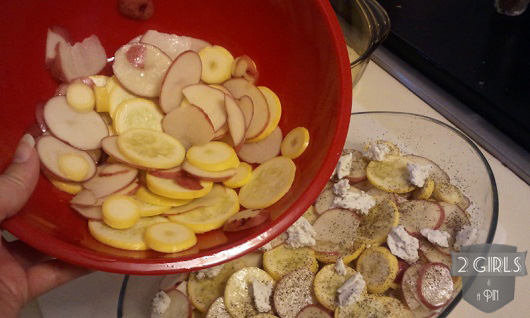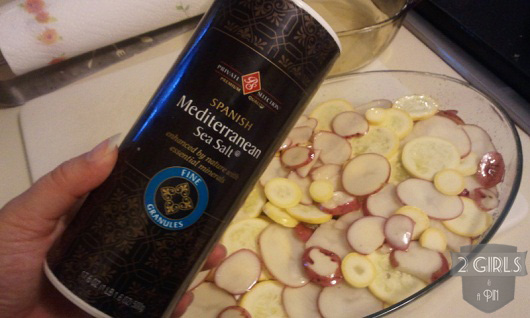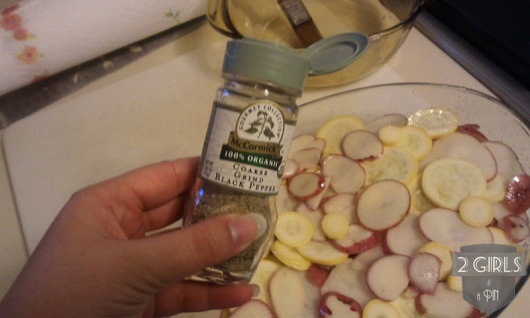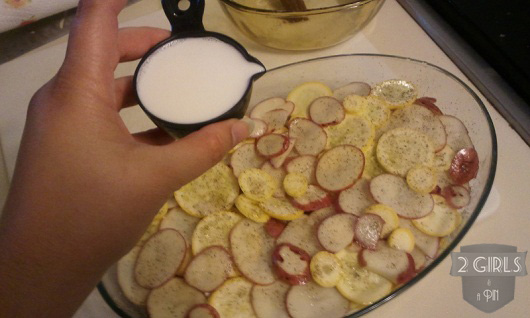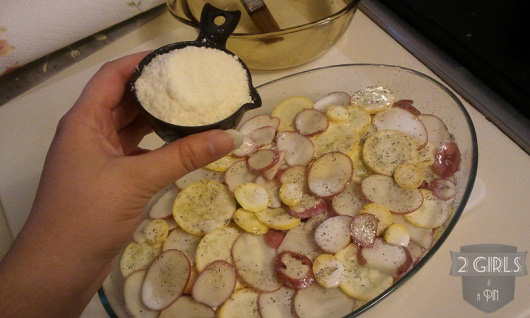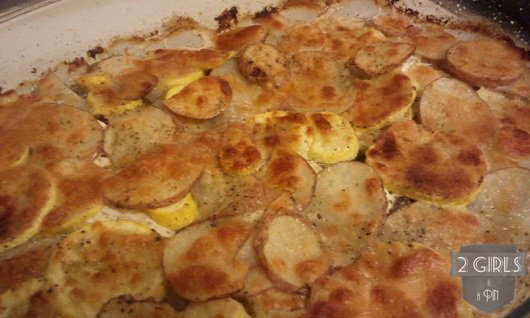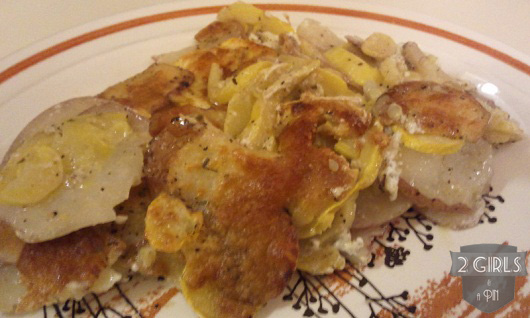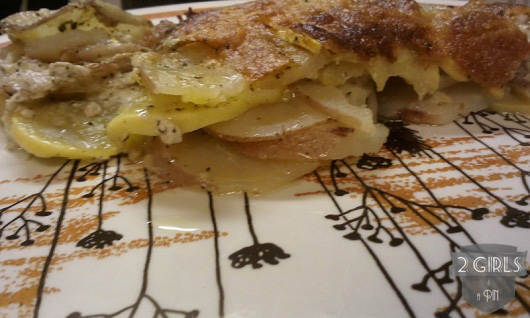 The ingredients: The recipe from this pin lists all the ingredients in a very neat and useful way and details the quantities really well. In terms of ingredient availability, everything that was used today you probably either already have in your fridge/pantry or you can easily find in your local supermarket. Unless you're a strictly seasonal vegetable chef, you should be able to find yummy squashes in most stores. Since it's fall, I was lucky and found these lovely squashes at my local Farmer's Market. Goat cheese is also a staple in my cheese drawer but feel free to get creative on that. I used a garlic herb goat cheese and it was absolutely delicious.
The recipe: The preparation directions are very detailed and provide just the right amount of direction making this recipe very easy to follow. TheKitchn unfortunately doesn't provide step by step visual instructions, so if you're like me and prefer to have an image to help with your idea of what you're expected to do, this may be an issue. However, you're in luck! Follow 2girlsandapin as we prepared this delicious meal, since we like to take pictures of every miniscule detail!
The flavor: This light, fluffy, colorful side dish was absolutely delicious! I think that slicing the veggies into thin layers was a fantastic idea, since they cooked to perfection. The goat cheese gave it just the right amount of interesting flavor, without being overpowering. And the best thing of all, this dish didn't have any of the creamy fattiness of most gratins, since it only used 1/3 cup of milk to keep the veggies nice and tender. An absolutely delightful vegetarian side that can easily stand tall next to any regular cheesy gratin and do just fine! Trust me, this is a HUGE thing (That's what SHE said!) coming from me, since I will NEVER say no to anything cheesy. It was just lovely!
Issues: I had absolutely no issues making this recipe, other than my lack of knowledge of what a 1 ½ – 2 quart casserole dish looks like. I unfortunately had to transform my gratin into a bigger container, simply because my brain is still wired metric. Luckily, I realized this while I was still only on the first layering step, so it wasn't too much of a hassle to redo.
Comments: The only comment I can suggest is that if you are using a mandoline, be careful! I know myself and how mutilated those leave me, so I opted for a good old-fashioned sharp chef's knife to slice my veggies as paper thin as possible. Otherwise, this dish is as breezy as the light summer wind!
Final Verdict: This recipe's yum factor is a whopping 10/10, without a doubt! The flavor was so light and fluffy, while keeping up in major flavor even with its low calorie content. The goat cheese, in my opinion, makes everything better and this dish is no exception! The addition of thinly sliced yellow squash was a perfect companion to lovely little red potatoes and together they made a perfect harmony of gratin deliciousness! This one even won raving reviews from the significant other. I wasn't going to mention this, since we're kind of embarrassed, but between the two of us, we ate that ENTIRE casserole dish in one sitting! Yeah, we totally fat-kidded out on that one…but it was SO worth it!