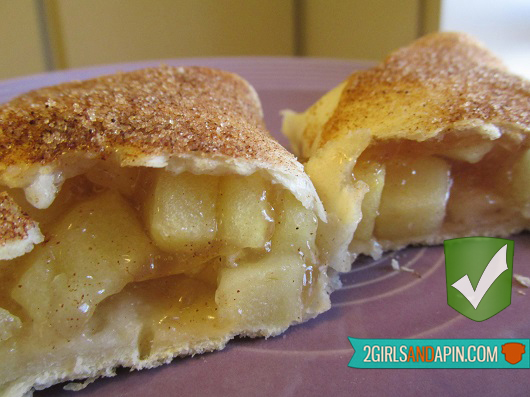 And remember how a few weeks back we had that snowpocalypse in the South, so we decided to warm up with some chipotle chicken and corn chowder? Well, snowpocalypse continues! And this time, with even more snow!
See that pristine beautiful coat of fluffy snow? It is covering freaking 2 inches of a solid sheet of ice! So, needless to say, we're staying home from work! Can you feel the despair in my written voice over this forced mini vacation? Tragic, I say! 😛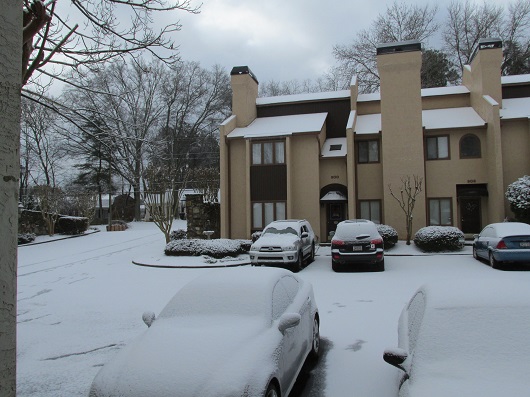 Anyway, since we're stuck and the supplies are running low, we decided to forgo cannibalism and use what we have in the pantry! It just so happened that I had a few apples and tortillas laying around and I remembered that I really wanted to re-test this recipe and see if it would work baked!
So, here we are…
You can follow the original blog post for the steps previous to the folding here. Since there is no need to reinvent the wheel here, we're just going to jump straight to the step where we made the change.
In the original post, once the cinnamon apple sauce is poured into each tortilla, and those tortillas folded into mini burritos, you are supposed to deep fry them. Well, for the sake of my arteries, we decided to see if this recipe works with baking…hence the new step.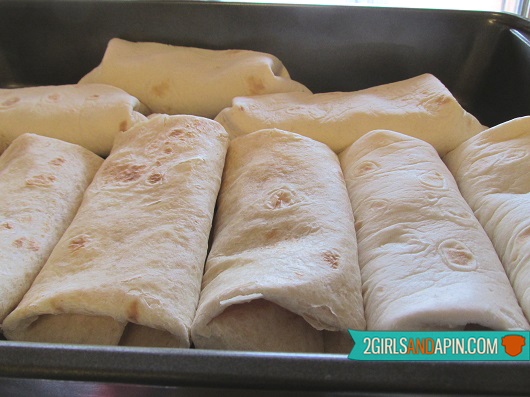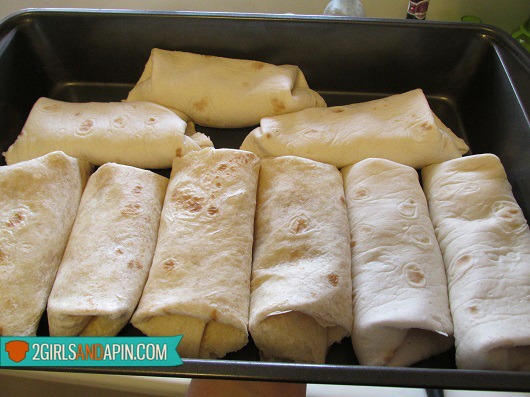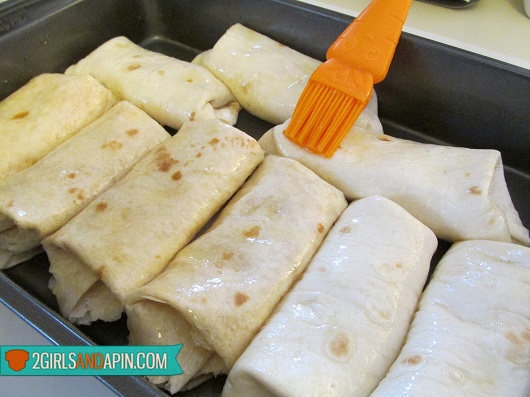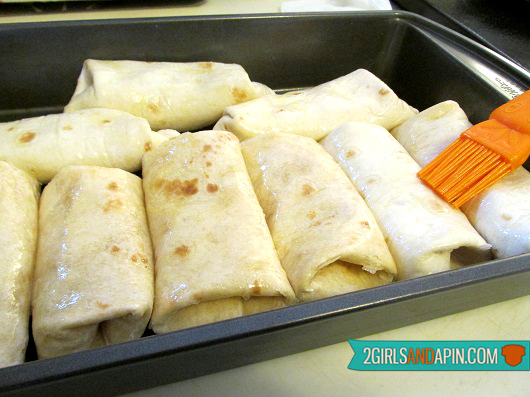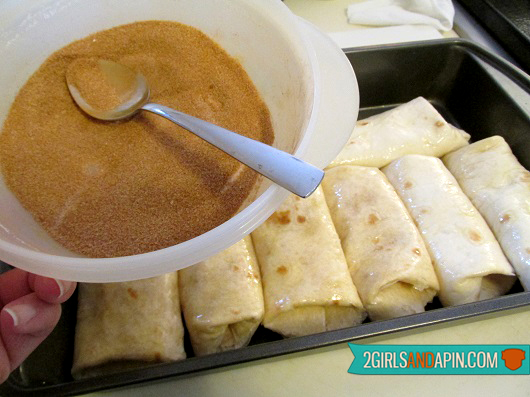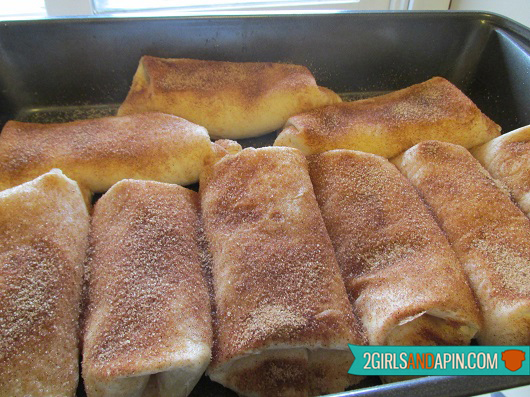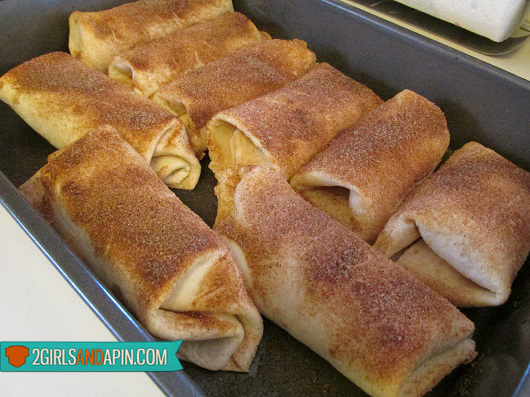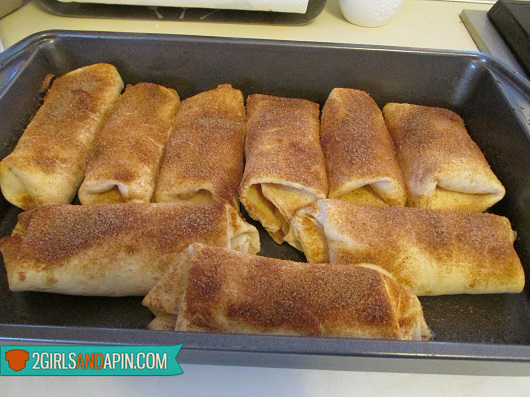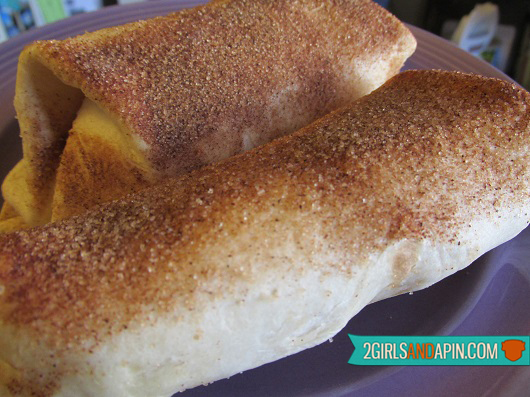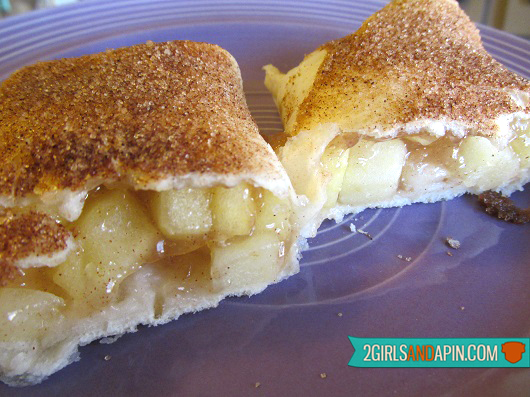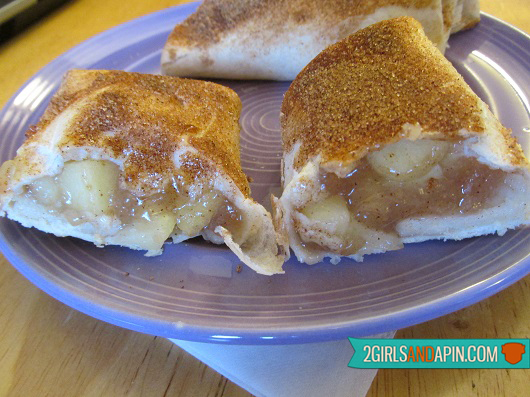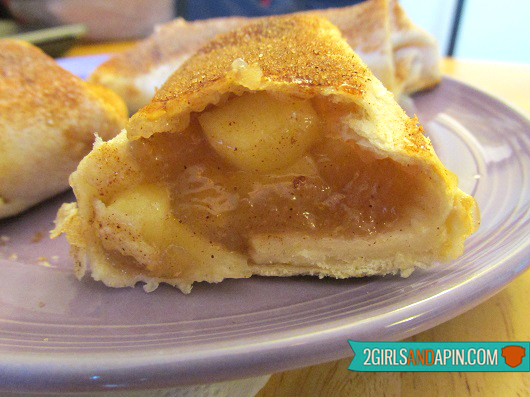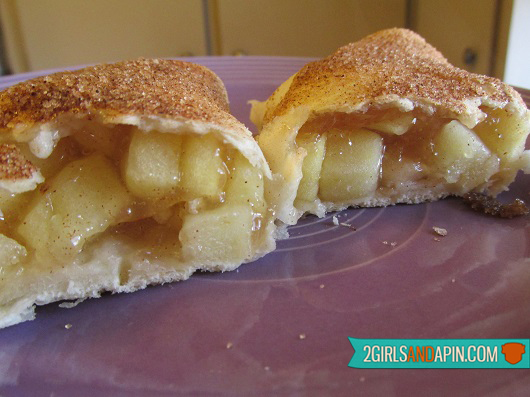 Review
I won't go into too many details since we've done a fine job reviewing this Pinterest Recipe, but I will tell you I actually prefer them baked. Especially since the tortillas retain their crunch (from baking), but you don't have that overpowering oily aftertaste. I mean, don't get me wrong, deep fried anything is great….but in this case, I think that the apple filling comes to life a little more since the dough of the tortilla gives it the opportunity to seep through and flavor the dough itself.
Have you tried this recipe at home? Do you have a preference between fried or baked?