These little darlings have been staring at me from our Food 2 Test Queue Pinterest board for a while now. So, one Saturday afternoon I decided it was as a good time as any to give them a shot. That and I actually had the apples to sacrifice to the cause.
So, let's see if this tastes as good as it looks.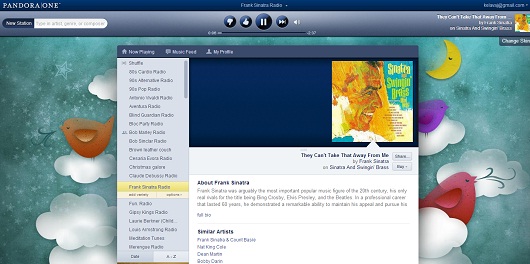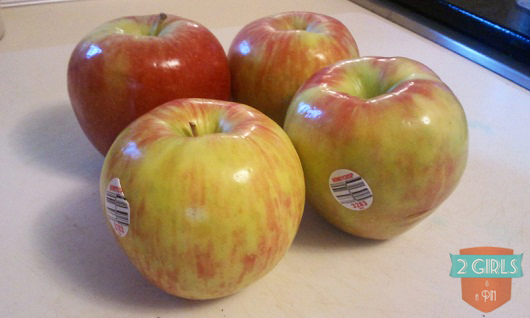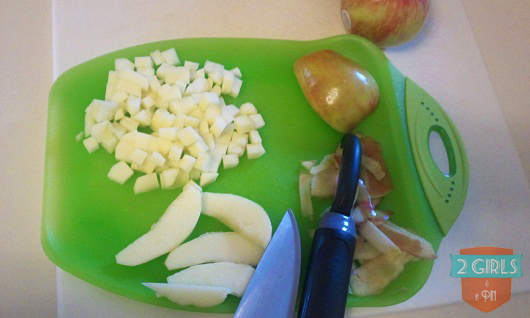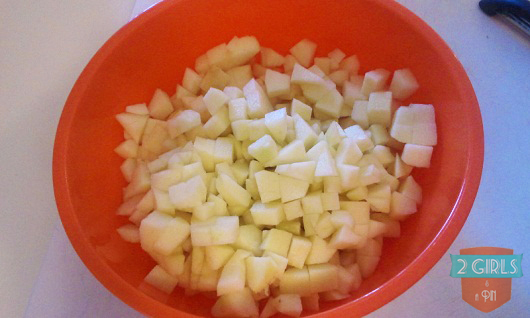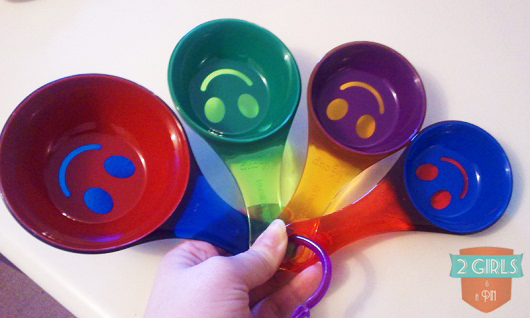 Let's make that apple pie filling! First, we'll mix the wet ingredients: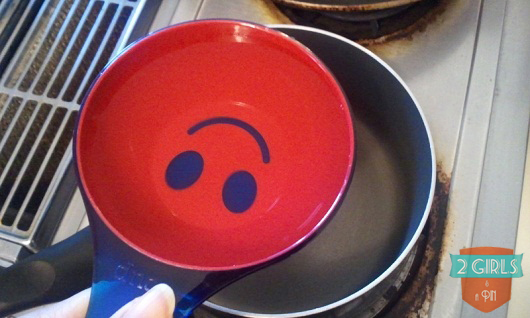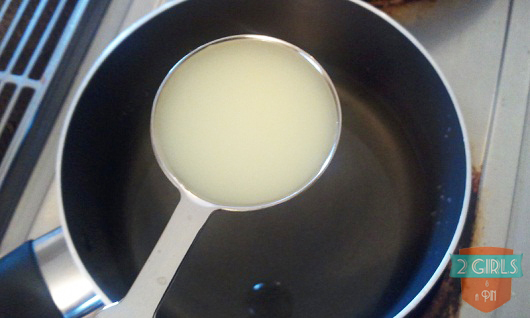 Now, let's combine the dry ingredients in a separate bowl: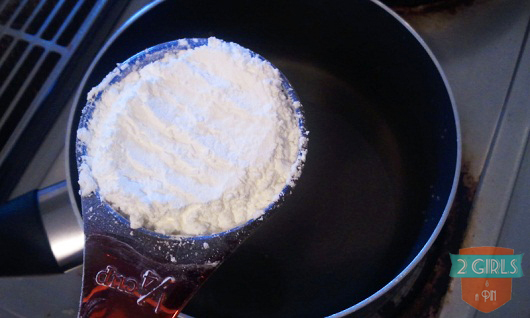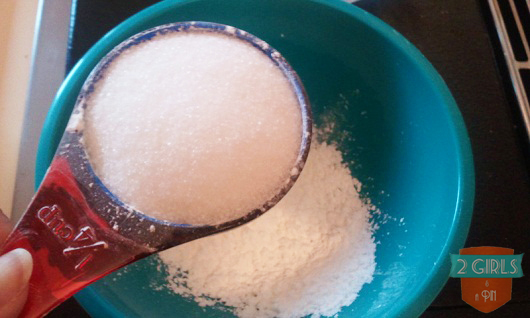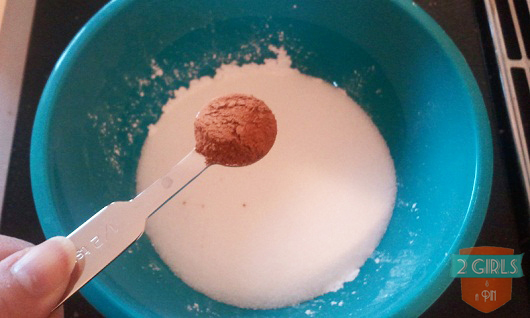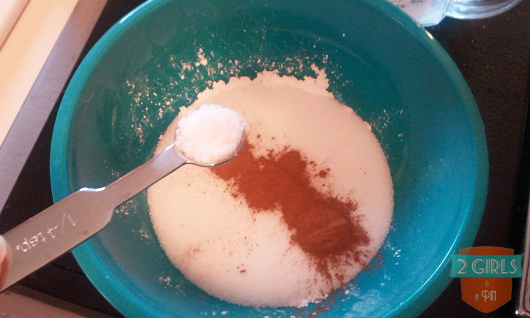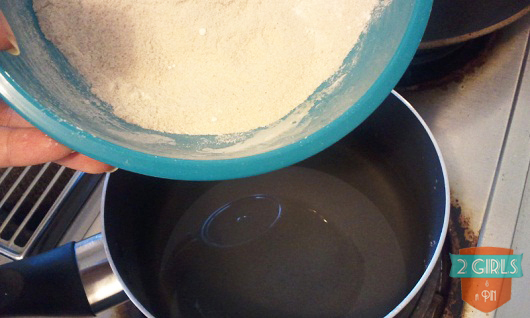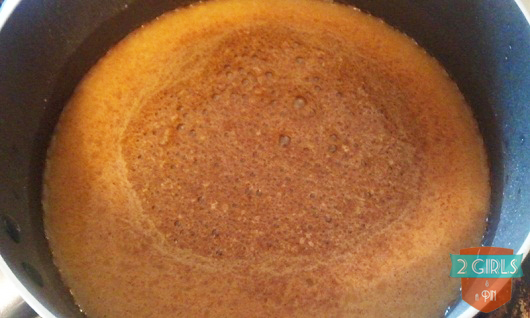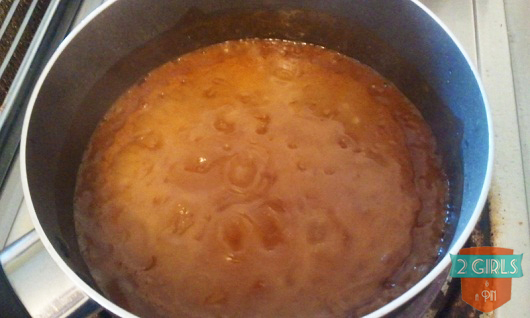 While that was doing its thing, I went ahead and prepared the dipping area: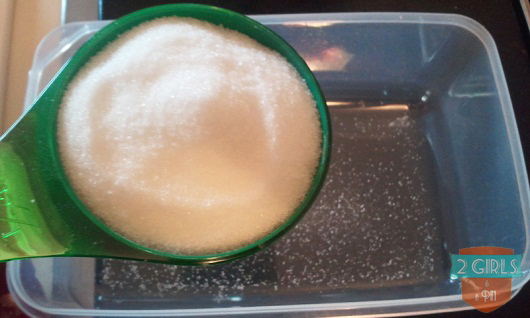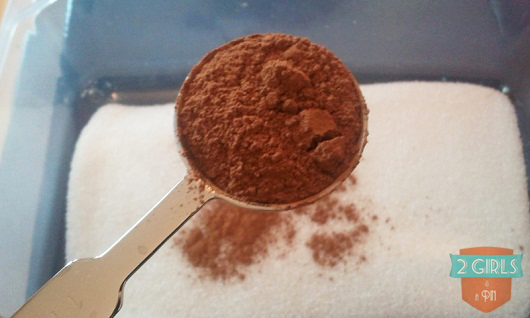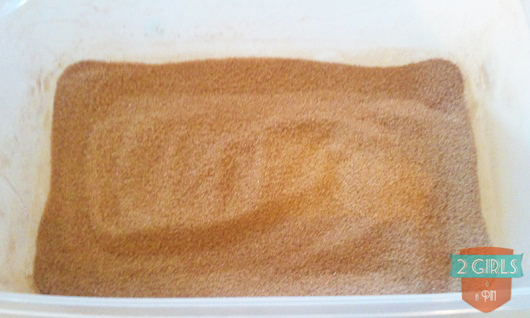 Back to the apple pie filling: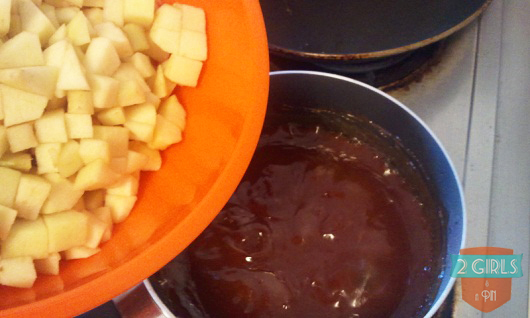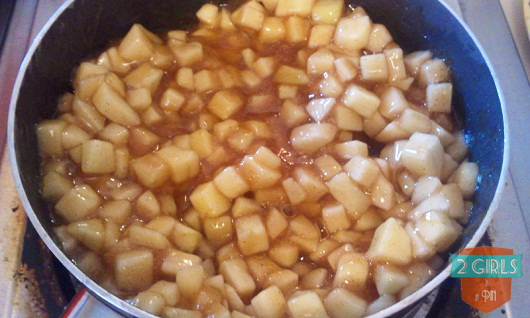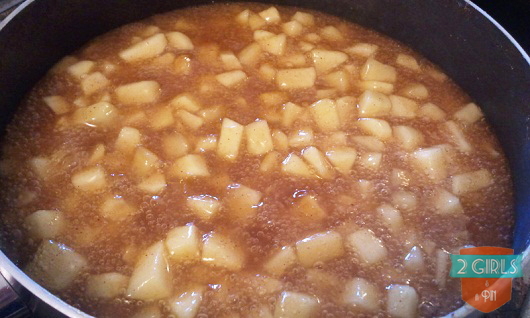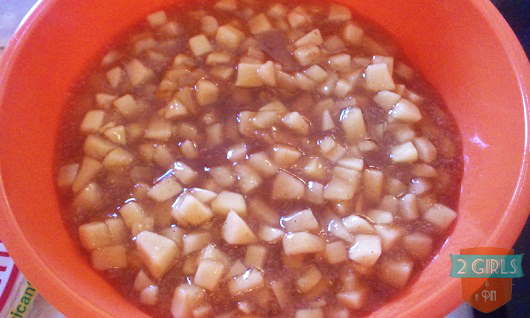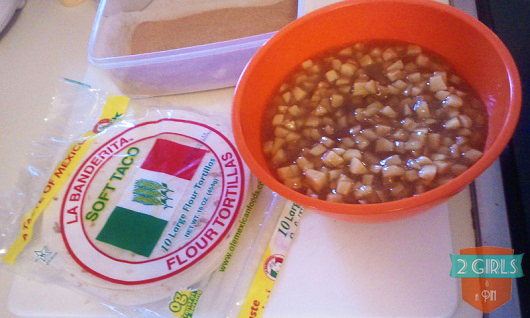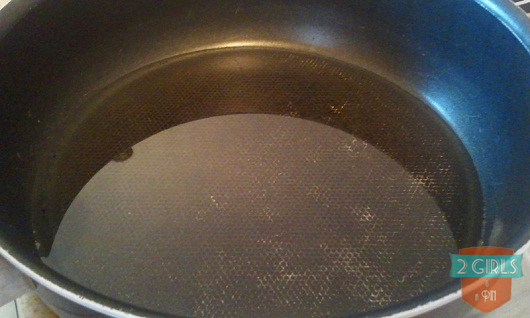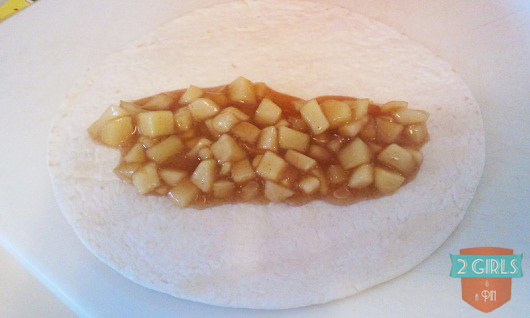 I think I probably should have let the pie filling cool off a little more, but I just couldn't wait anymore!!!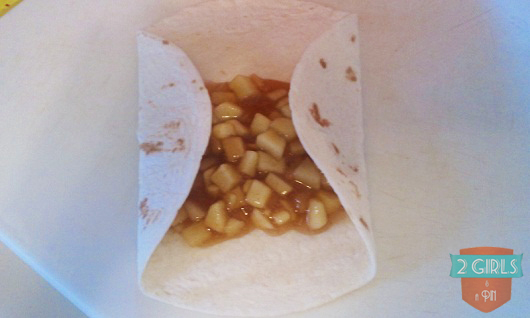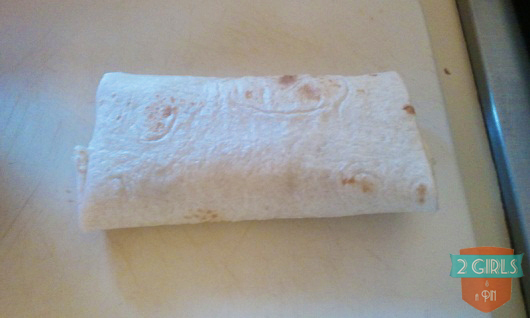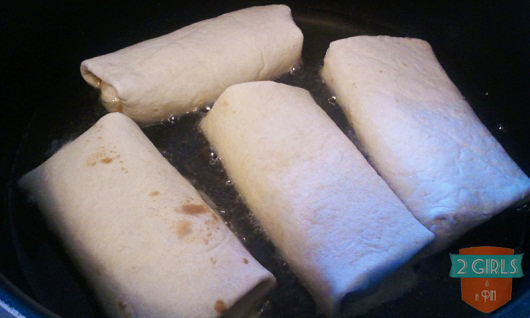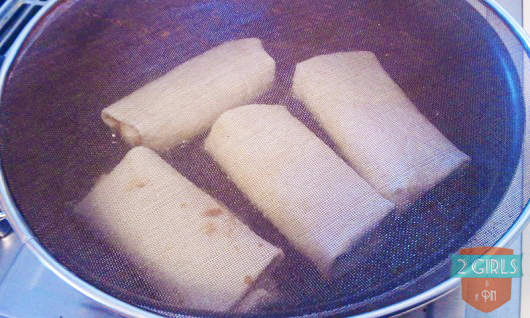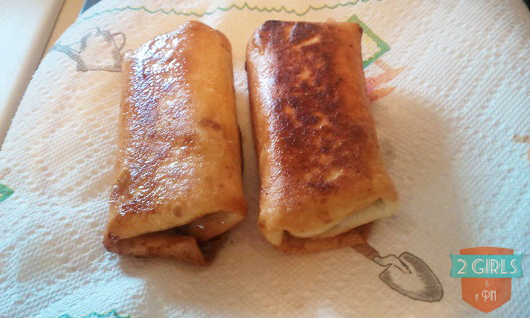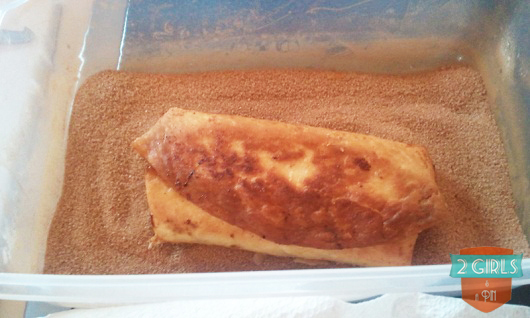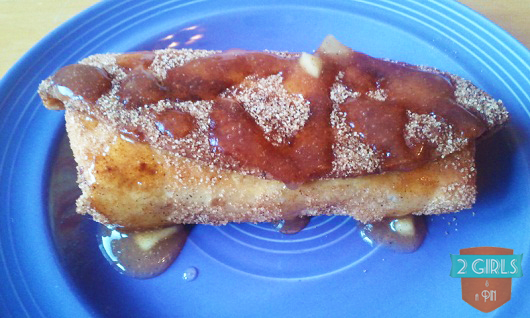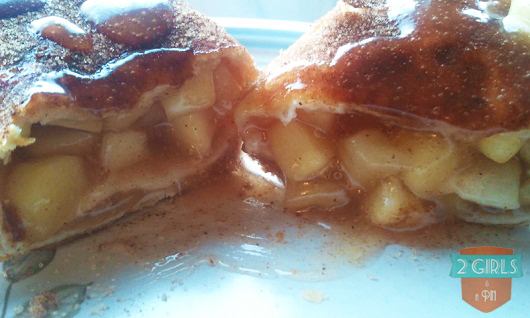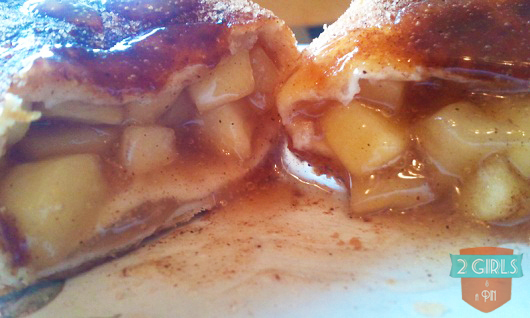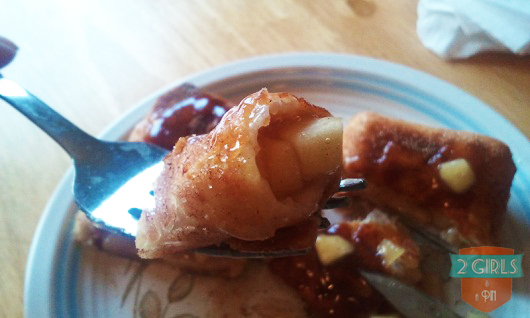 Review
The ingredients: The recipe these glorious pieces of deep fried heaven were originally repinned from does great job in conveniently listing all the ingredients. The ingredient list is separated between what you need for the scrumptious apple pie-like filling, and what you'll need to actually make the chimichangas. In terms of ingredient availability, everything that was used today you probably either already have in your fridge/pantry or you can easily find in your local supermarket.
The recipe: The original pin we found this recipe from actually takes you to a list of several different apple recipes, one of which was the recipe for the delicious cinnamon apple chimichangas. Fortunately, the list included the information on where they found these recipes, so we didn't have to do too much digging.
These chimichangas are super easy and fun to make and this recipe is very easy to follow. The only step that I was a bit confused about was the chimichanga assembly, so I just went with what I knew – burritos! The original pin provides detailed step-by-step instructions and a good bit of images. But if you need more detail, follow 2girlsandapin as we prepared these babies, since we like to take pictures of every minuscule detail!
The flavor: These tasted unbelievable! As you may have gathered from the Baked Apple Cider Donut Holes experiment, I'm not a huge fan of cinnamon. But THESE were fantastic! It is the best of all worlds! Delicious, warm apples soaked in caramely tasting cinnamon sauce, wrapped in a coat of deep fried tortilla that provides the gentlest of containers for the gloriousness within! The significant other, who is coo coo for cinnamon raved about these and they were definitely a hit! The only downside to their fantastical flavor is that if you eat more than one, you will be sugared out! I actually skipped the sugar/cinnamon coating for the last few I fried, and this totally fixed the problem. If you want to stick to the original plan, adding some vanilla ice cream to soften the blow should totally do the trick as well.
Issues: The only issues I had with these was the little bit of a misunderstanding in terms of how to assemble these Avengers of deliciousness. The instructions were a little bit confusing, so I just went with assembling them like burritos. And as I mentioned in the Flavor section, the sugar/cinnamon coating may be a little overkill, so if you like your breakfast/brunch/dessert a little less on the sweet side, I'd suggest skipping the coating or adding some vanilla ice cream.
Comments: As much as I love deep fried anything, this is not the beast solution for my figure and health. So, next time I make these, and there most certainly will be a next time, I will try and see how these turn out baked. If you tried baking these yourself, please let us know how they turned out for you!
Final Verdict: This recipe's yum factor is a resounding 10/10. They were absolutely fantastic and a perfect solution for when you're not really in the mood to bake an apple pie!