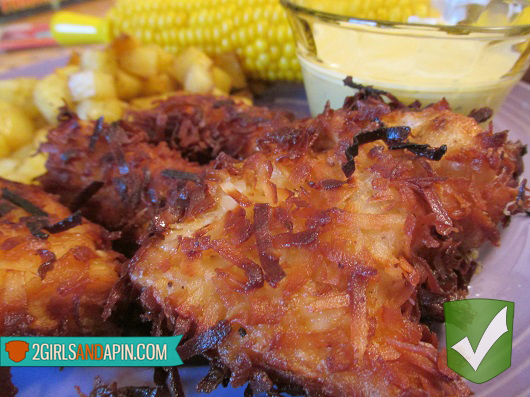 I fist came upon this lovely recipe while scrolling though Pinterest over a year ago now. It spent a good bit of time in one of my personal Pinterest boards, sitting and patiently waiting for its time to shine. But, it wasn't until the significant other happened to glance at my computer screen one evening and the gorgeous picture of the pin (as it was pinned from the original blog post) stopped him in his tracks as he was travelling towards the man cave. This should tell you A LOT if you live with a guy that has a man cave…especially if he stopped over anything that comes from Pinterest!?
It is then I knew that this beautiful recipe's time has come to get the full 2girlsandapin treatment. I gave the recipe a read, and it sounded a little intimidating! But, as I kept reading on, the blog post that follows this recipe came with such a sweet story, that it almost eased my mind towards finally giving it a shot…so, here we are!
Let's begin!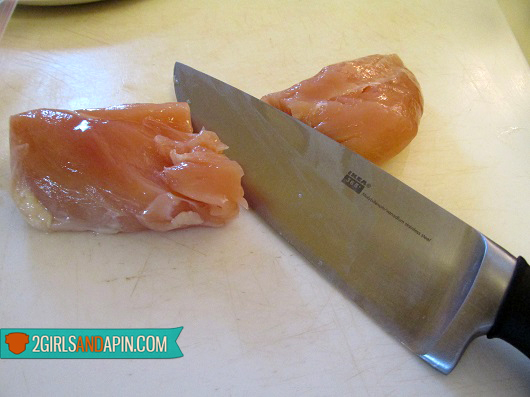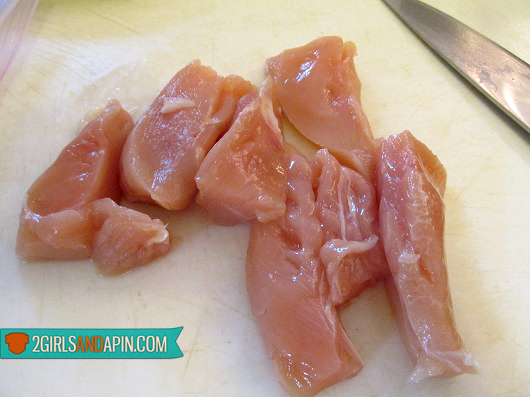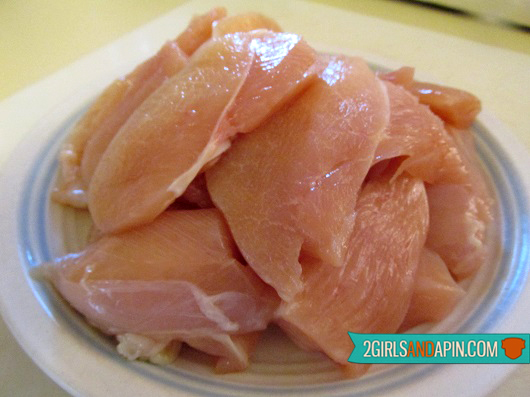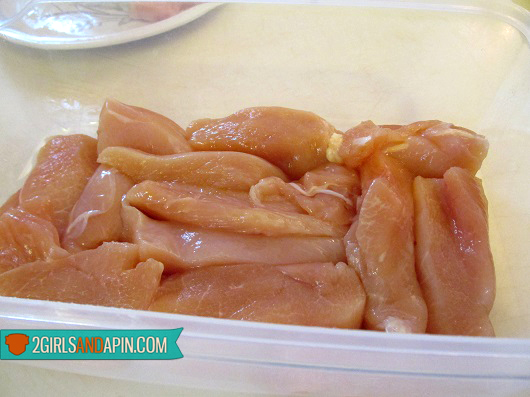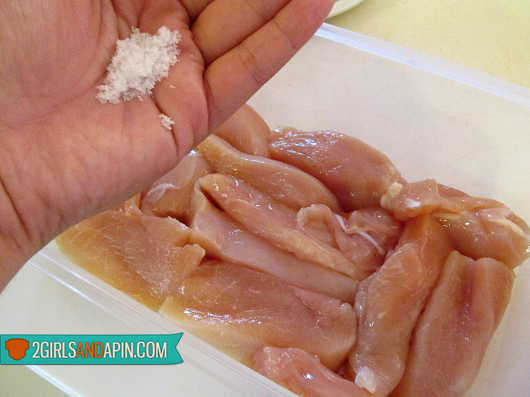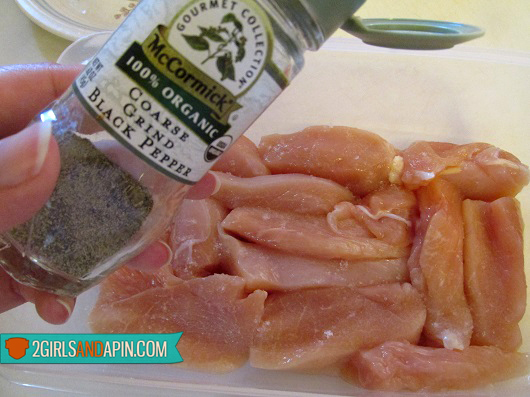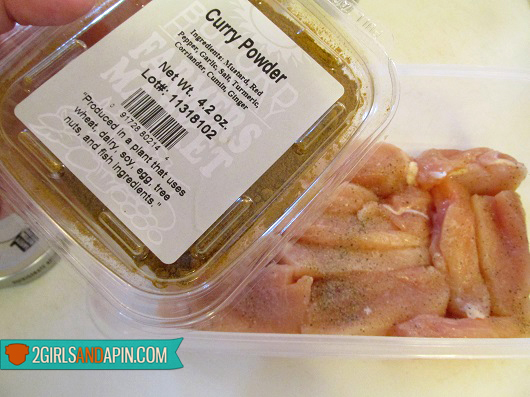 At this point, you're supposed to add some cayenne pepper, but I decided not to since my curry came from a store where they told me the spice mix itself was of the very hot variety…so, I decided to give our taste buds a little break.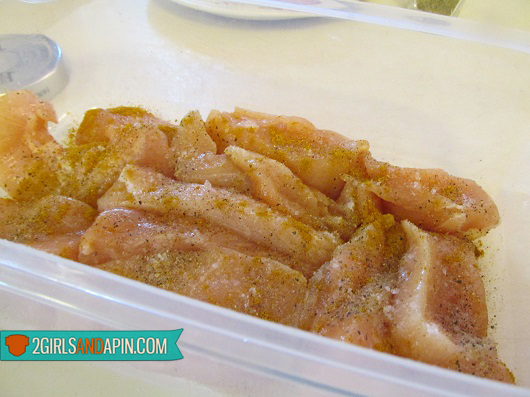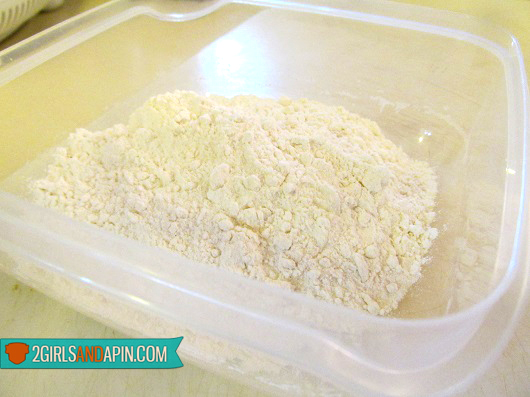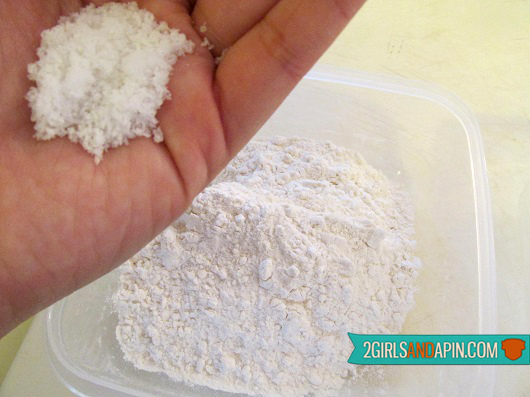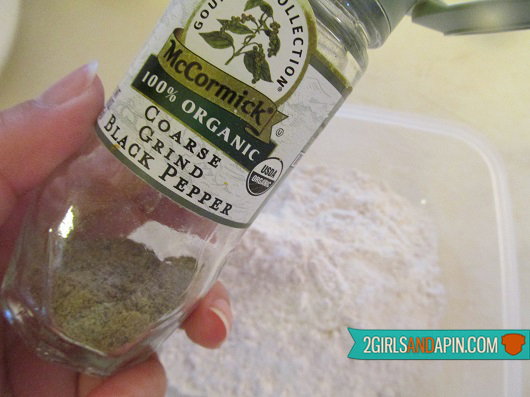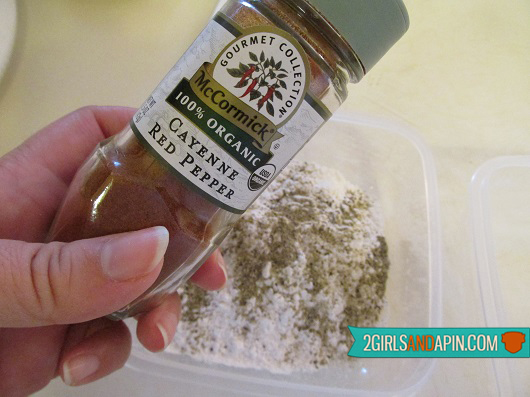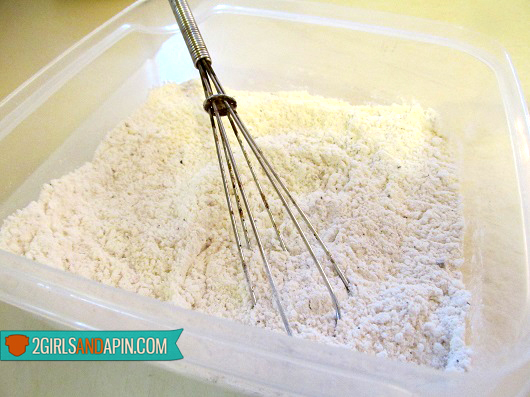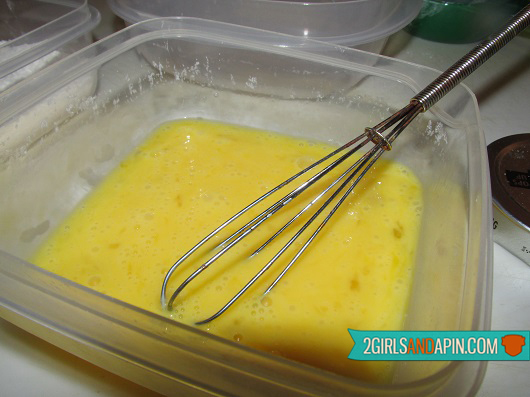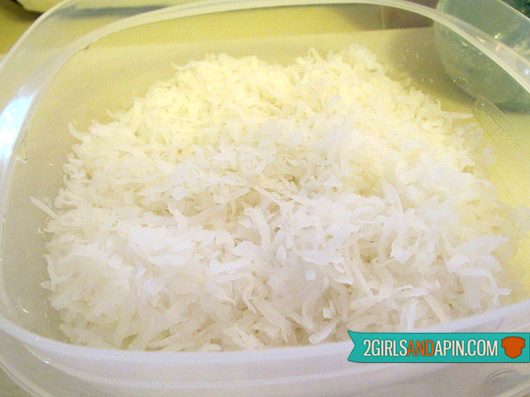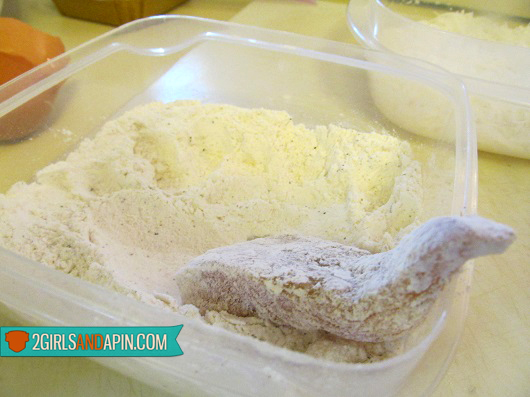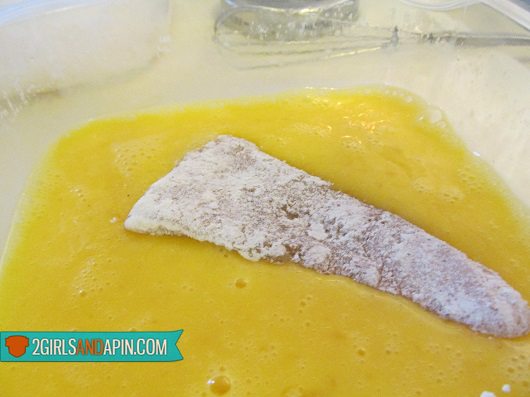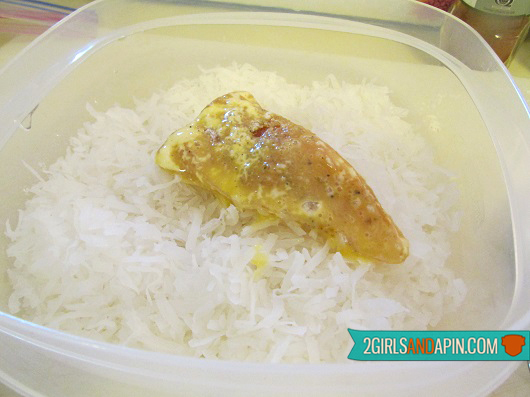 By this time your oil should be nice and ready to assume its frying position.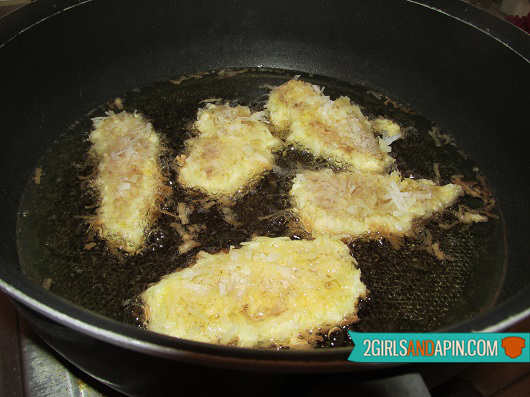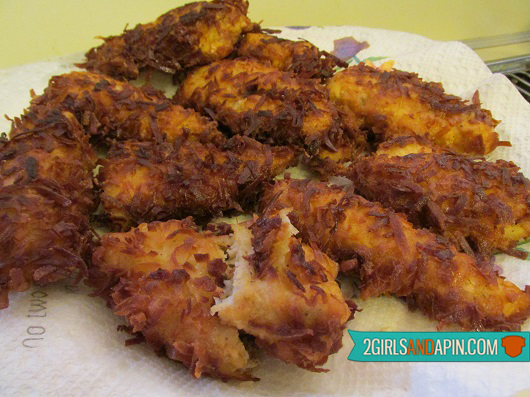 The post suggests you sprinkle some salt and pepper on each batch of strips while they're still hot.
At this point, the strips are done. However, I HIGHLY suggest you continue on continuing on to the next portion of the recipe – the delicious creamy mango dipping sauce. And for this process, you will NEED a trusted friend – like my AWESOME food processor.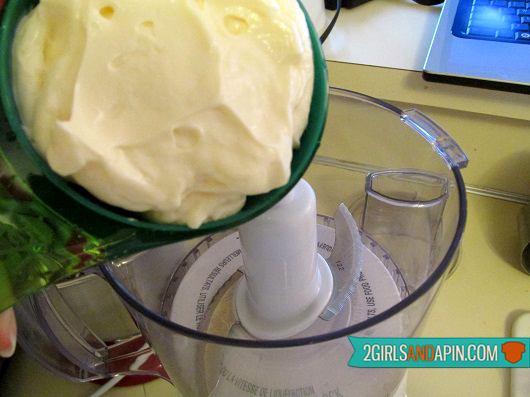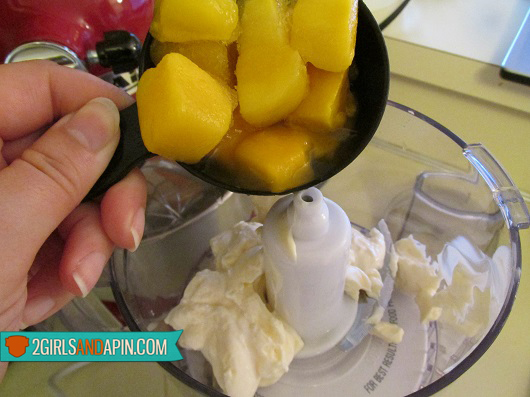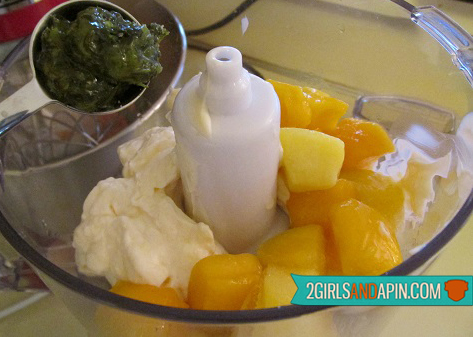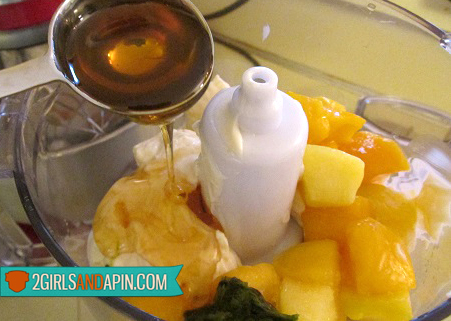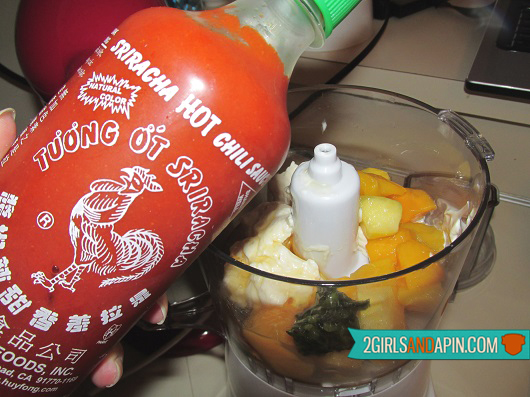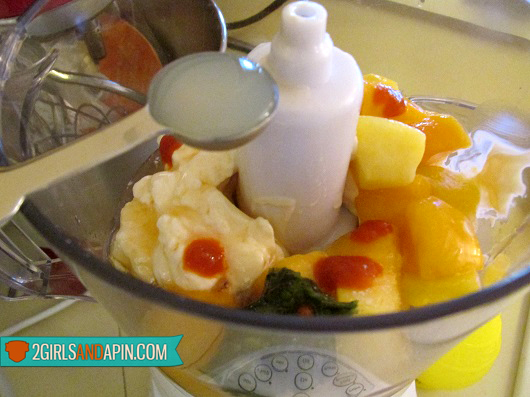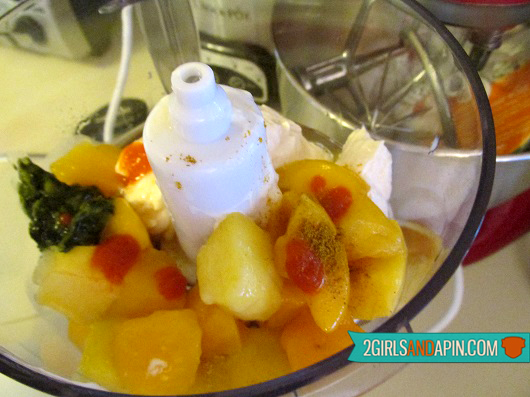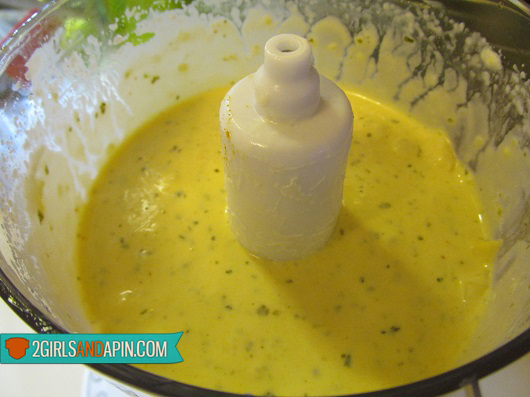 Have I told you how much I LOVE my food processor? It really is a girl's best friend…diamonds have nothing on not having to chop onions ever again.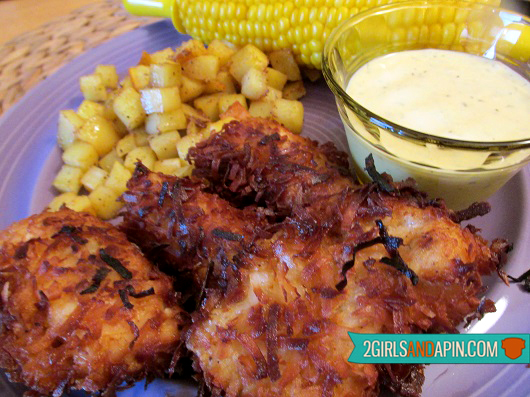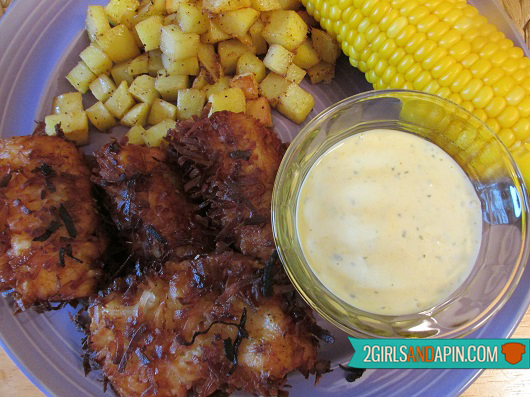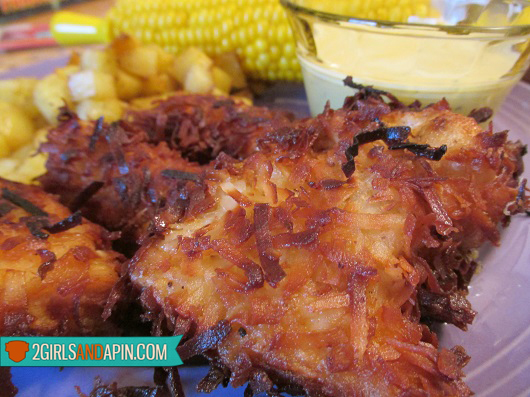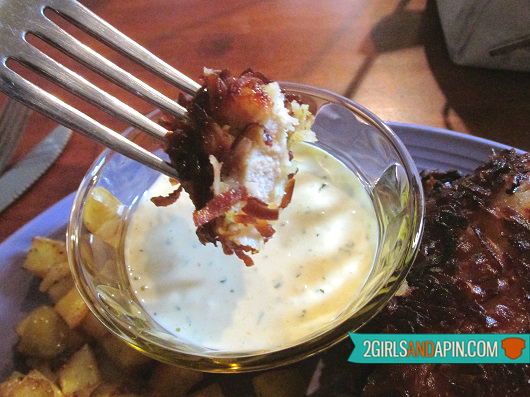 Review
The ingredients: Even though this one sounds quite exotic and complicated, the recipe itself is quite simple and straightforward. The ingredients list is very detailed and quite self-explanatory, especially since it so conveniently separates the ingredients list for the chicken fingers from the one for the sauce. This way, if you're not in the mood for a sauce, you can just skip that part and focus on the delicious chicken. But, from one friend to another, I highly recommend making the sauce as well. The ingredients themselves weren't particularly hard to locate either. Pretty much any major supermarket will carry some form of curry powder, frozen mango chunks, and Sriracha sauce….or in my case, these ingredients are already fully stocked and ready to go from my pantry/freezer.
The recipe: The recipe itself is very easy to follow. You shouldn't have any issues with the preparation steps, as they are outlined rather well and in great detail. Although the original post comes with gorgeous pictures of the finished meal, it does not provide step-by-step visuals. Don't despair, though! This is where 2girlsandapin come into play! We're here to show you exactly what we did, and how we followed along the recipe so you can see for yourself whether the gorgeous picture from the blog matches the reality of what you'll have in your kitchen if you prepare this one yourself. And in this case, although my photography skills are horrible to say the least, the final product matched the original idea pretty well.
The flavor: This recipe was quite incredible! The sweetness of the coconut and the creaminess of the mango dipping sauce played off wonderfully off the spicy kick of the curry and cayenne pepper…with the Sriracha sauce giving it that extra kick of dimension. Like I mentioned in the step-by-step portion of this review, the curry powder I used was very close to authentic Indian spicy curry, so it's flavor was very dominant. However, every bite of chicken still had the sweet crunch of coconut, which in combination with the smooth mango dipping sauce ended up creating a perfect harmony. The significant other was absolutely ecstatic about this one, and I must say, I was glad I listened when he expressed the desire to give this recipe a shot.
Issues: The one and only issue I have with this recipe, and it may be a reason that stops me from making this dinner like every other night is the cleanup. I mean, my kitchen was a complete mess after this! But, to be fair, no matter how much cleaning as I go I do, the kitchen is always messy after preparing a dish that requires breading, frying, and sauce creation. I also made my life harder by preparing additional two sides to our meal…so, really…I only have myself to blame.
Comments: This recipe is truly a great way to liven up a very traditional kid meal and give it that extra special something that will make for an unforgettable dinner. If you're okay with the upkeep element (referring to the cleanup afterwards), I would say that these chicken fingers would be a great dinner party snack or football party favor. Either way you put it, this was a great dinner.
Final Verdict: This recipe's yum factor is a definite 9.5/10. Depending on how much you hate washing dishes you may disagree…but to us it was totally worth it!